Get TO Know
Professional Roof Installation Queens NY
Roof installation is a major project that can protect your home from the elements for years to come. If you're looking for a Roof Installation Queens NY, and Neighbouring areas like Bronx and Westchester there are a few things you should keep in mind.
Roof Installation: Best Left to Professionals
Undertaking roof installation without professional expertise can prove to be exceedingly challenging and time-consuming. It demands substantial hard work, and opting for a DIY approach may end up being costlier than hiring a skilled professional. We highly recommend enlisting the professional services for this task. As a first step, it is crucial to acquaint yourself with the cost estimation for Roof Installation Queens NY.
Experience the Best Roof Installation Queens NY with Us!
Verify Contractor's License and Insurance

01

When it comes to ensuring a proper and top-notch Roof Installation Queens NY, our team stands as the best choice for your project. Our licensed and insured contractors are committed to delivering excellence and peace of mind throughout the installation process.

Inquire About Budget & Materials

We understand the importance of budget-conscious decisions, which is why we offer personalized and competitive estimates tailored to your specific requirements. With a wide selection of premium roofing materials, we guarantee a solution that perfectly complements your home in Queens, NY

Ensure Open Communication

03

Our priority is your satisfaction, and we take pride in fostering open communication. From the initial consultation to the final touches, we are here to address all your questions and concerns, ensuring a seamless and enjoyable experience. Choose us for your Roof Installation Queens NY, and let us turn your roofing dreams into reality!
Benefits of Our Roof Installation Queens NY Services:
Increased Energy Efficiency: A new roof can help to improve your home's energy efficiency, which can save you money on your energy bills.
Increased Home Value: A new roof can increase the value of your home, making it more attractive to potential buyers.
Protection From the Elements: A new roof can protect your home from the elements, such as rain, snow, and wind.
Peace Of Mind: Knowing that your home is protected from the elements can give you peace of mind.
If you're considering a Roof Installation Queens NY, be sure to do your research and choose a qualified contractor like Professional Roofing and Gutter. With a little planning, you can ensure that your new roof will last for many years to come.
Personalized Roof Installation in Queens NY: Discover the Perfect Roofing Materials!
1. Asphalt Shingles: Your Trusted and Affordable Choice
Embrace the popularity of asphalt shingles, a beloved and budget-friendly option widely used in the United States, including Queens, NY.
Our expert team will handle the Roof Installation Queens, NY, with precision, providing you with an economical and visually appealing roofing solution.
2. Metal Roofs: Durability Meets Energy Efficiency
Elevate your home's protection and energy efficiency with metal roofs, a superior choice over traditional asphalt shingles.
Our dedicated team in for Roof Installation Queens NY, brings expertise to the installation process, ensuring a roofing investment that stands the test of time.
3. Slate Roofs: Timeless Elegance and Unmatched Durability
Experience the timeless beauty and unmatched durability of slate roofs, making a statement in Queens, NY.
Our skilled professionals for Roof Installation Queens NY will meticulously install your slate roof, ensuring your home exudes grandeur and strength for generations to come.
4. Concrete Tiles: Strong and Low-Maintenance
Discover the strength and low-maintenance benefits of concrete tiles, catering to practicality and style in Queens, NY.
With our services for Roof Installation Queens NY, your concrete tile roof will stand strong and stylish for years with minimal effort.
Put Your Trust in Our Team of Professional Roof Installation Queens NY
No matter which roofing material resonates with you, entrust our qualified team to handle the Roof Installation Queens NY, with care and precision. A flawlessly installed roof is our commitment to ensuring your peace of mind and long-lasting protection against potential issues.
Hire Us
How to Hire a
New Roof Installation Contractor
A roof installation is a big project, so it is important to choose the right professional to entrust with the job. In order to thoroughly vet professionals before you hire them for a new roof installation, you should do your due diligence by taking these steps.
Thoroughly review their qualifications, experience, and licensing
Pay attention to online reviews and ask for references
Compare at least 3 different quotes from professional contractors
Make sure the quotes are comparable in price and fair
Scheduling an in-person appointment to meet with your final choice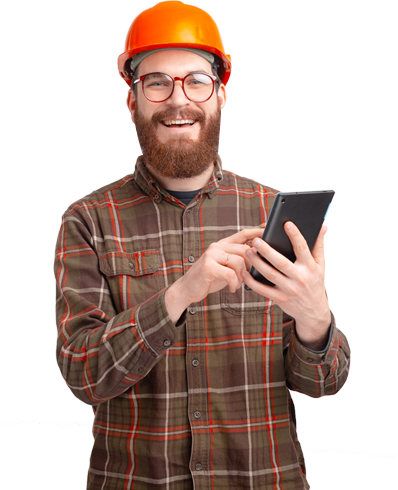 Contact Form
Need Any Roofing Help?
Is Your Roof In Disrepair? Call Roof Installation Queens NY for installation.
If your roof is in disrepair or you need to install a whole new roof, your comfort and possessions are likely to suffer. Fortunately, Roof Installation Queens NY, has dealt with every type of roof problem imaginable. We've seen it all, from leaks to blow-offs to serious hail damage, and we know just how to fix it. Our expert Queens roofers always complete the job on time and with minimal disruption to you, allowing you to immediately return to business as usual. Only trust the finest when it comes to roof repair.
Roof Installation Queens NY, is always on the go to provide you with the best services. To get your roof installed or repaired, give us a call at (929) 219-8817.
Professional Flat Roof Installation queens NY
It's important to hire an expert roofing company or contractor to replace your flat roof. It can be a problematic and unsafe home improvement project to complete on your own. The materials used for this kind of roofing are frequently heavy and need to be secured in place with nails, screws, and sealant. The installer may need to smear one of several types of coating or sealant, depending on the type of material you're using for your roof.
One of the best reasons to hire a professional Roof Installation Queens NY contractor is that they may offer you a warranty on the installation costs. If you have a warranty and something goes wrong with your new roof, you're not responsible for paying to repair it.
When you contract with a professional Roof Installation Queens NY contractor, they generally follow a standard process:
Our knowledgeable Roof Installation Queens NY team member inspects your roof before installation begins. They can provide an accurate estimate of the job's cost.
On the day work begins, roofers prepare the property. They typically spread tarps to protect flower beds and shrubs.
Roofers remove old felt and the shingle roof.
Our expert Roof Installation Queens NY team inspects your roof's decking for any rotten wood or other structural difficulties.
Roofers prepare the roof's surface, installing a drip edge to prevent rain from seeping under your new shingles.
Our professional Roof Installation Queens NY roofers lay the new underlays and install your new roofing materials. Typically, they finish with a sealant such as ethylene to coat the roofing system.
Roofers clean up the site and inspect their work.
Understanding Shingle Roofs for Roof Installation Queens NY
Shingle roofs offer a diverse range of options for roofing solutions, each with its own advantages and considerations. In India, there are several types of roofing shingles available, ranging from traditional materials like wood to modern choices like asphalt and designer shingles. It's crucial to be well-informed about these options when considering Roof Installation Queens NY.
Determining the Need for New Roofing
Determining the need for new roofing is essential. Factors such as damage due to fire, windstorms, or water leakage may necessitate replacement. Even if no obvious damage is visible, it's recommended to replace an old roof that's over 20 years old.
Understanding the Types of Shingles Available for Roof Installation Queens NY
Understanding the types of shingles available is also crucial. The popular options include:
Tab Asphalt Shingles
These shingles are commonly used due to their affordability and easy availability. They are suitable for residential homes and come in various price brackets.
Fiberglass Roofing Shingles
Offering durability and strength, these shingles have a fiberglass base. They are available in different textures, colors, and styles, catering to a variety of structures.
Organic Roofing Shingles
Similar to fiberglass shingles but with an organic base, these provide an alternative with their own set of advantages.
Asphalt Roofing Shingles
The most commonly used variant in India, these shingles suit various architectural styles. They are available in different forms based on performance, features, appearance, and texture.
Roofing Shingles and Aesthetic Appeal
Roofing shingles contribute to the aesthetic appeal of structures while providing protection against the elements. They come in different textures, colors, and styles to match architectural preferences. Roof installation in Queens, NY, often involves the use of roofing shingles, especially for estate homes, bungalows, and villas. These shingles offer both distinctive aesthetics and weather protection.
Advantages of Roofing Shingles: Roof Installation Queens NY
By being well-informed about the different types of roofing shingles available and their advantages, you can make an informed decision when it comes to installing or replacing your roof. Whether you're considering affordability, durability, or architectural aesthetics, there's a roofing shingle type to suit your needs.
When considering Roof Installation Queens Ny, it's important to take into account the advantages and disadvantages of the different shingle materials, such as wood, metal, asphalt, plastic, and organic options. Assessing these factors will help you make an informed decision based on your specific requirements and preferences.