Get To Know - Roof Repair
No. 1 Roof Repair in Queens, Bronx, and Westchester, NY
Professional Roofing and Gutter is a locally owned and operated roofing company that has been serving Queens, Bronx, and Westchester, NY for over 20 years. We are a team of experienced and professional Roof Repairers Queens NY who are dedicated to providing our customers with the highest quality of service.
We offer a wide range of services for Roof Repair Queens NY, including:
Roof Repair Queens NY: Quality Services at Fair Prices
We care about our customers and offer quality roof repair services at honest prices. You'll always get a transparent and accurate quote for your roof repair, with no hidden fees or overcharges.
We also deliver excellent customer service and craftsmanship, answering your questions and meeting your needs. Call Roof Repair Queens NY today for a free estimate and trust us to handle your roofing needs with reliability and honesty.
Roof Repair Queens, NY: Essential Roof Maintenance Tips
Roof Cleaning

We remove debris and dirt from your roof to improve its lifespan and prevent leaks. Our Roof Repair Queens NY service helps to keep your roof looking its best and can also help to extend its life by preventing the buildup of debris that can clog gutters and downspouts, leading to water damage.

Roof Inspection

We conduct a thorough examination of your roof to identify any potential problems. This service can help to prevent costly repairs in the future by identifying and addressing any issues early on. Roof Repair Queens NY will look for things like missing or damaged shingles, loose flashing, and signs of water damage.

Roof Sealing

We apply a sealant to your roof to help protect it from water damage. This service can help to extend the life of your roof by preventing water from seeping through the shingles and causing damage. Roof Repair Queens NY use a high-quality sealant that is designed to withstand the elements.

Roof Snow Removal

1

We remove snow and ice from your roof to prevent roof damage and leaks. This service is especially important in areas that experience heavy snowfall. Roof Repair Queens NY will remove snow and ice safely and efficiently, using the proper tools and techniques.
Here are some of the benefits of choosing our Roof Repair Queens NY services:
We are experienced and professional roofers.
We offer a wide range of roof repair services.
We are committed to providing our customers with a fair and honest price.
We are committed to providing our customers with a high level of customer service.
Contact us today to schedule a free estimate for your roof repair needs.
We look forward to hearing from you!
Hire Us
Roof Problem?
Dial +1 (929) 219-8817 for Best Roof Repair Queens NY!
Water stains that cover a whole ceiling or flow down the wall are most likely the result of a leaking roof. The hardest task is locating the source of the leak. If you are seeing your ceiling covered with water, surely that requires repair. We know you think it's just a minor problem. But, believe us, it's just getting started. Small leaks can quickly cause mildew, rotten frame and sheathing, insulation damage, and ceiling damage.
Get yourself the best services around Queens NY area by getting our Roof Repair Queens NY services. The services of modern technology and skilled staff you get with our Roof Repair Queens NY services will help you bring back the former strength of your roof.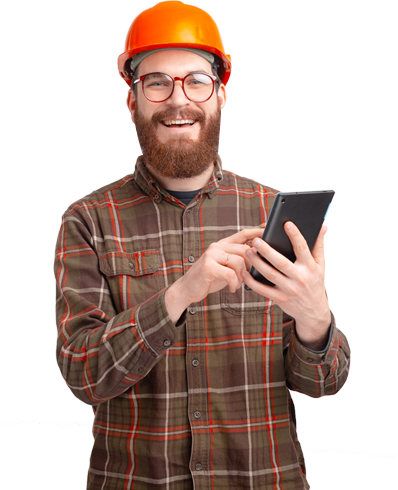 Contact Form
Need Any Roofing Help?
Our Roof Needs A Roof Repairs Queens NY, Just Like Our Body Needs Doctor
Our doctors emphasize the need for annual physicals, flu shots, immunizations, and checks. Preventive care is just as vital to our health as the roof over our heads. Your home's roof, like our bodies, requires regular care to stay healthy and functional.
Don't put off getting your roof evaluated and regular roof maintenance conducted. Arrange roof maintenance with Roof Repairs Queens NY to ensure that your roof is in good shape and adequately safeguarding your home and family.
With Roof Repairs Queens NY services, you don't have to worry about anything; just call us and leave the work to us.
What Is a Flat Roof?
Flat roofs are roofs that are pitched at 10 degrees or less. They are typically composed of a single layer of waterproof material, regularly made up of a deck board with felt and adhesive layers, but rarely made from a sheet of metal. These roofs may be called single-ply or single-layer roofs.
Flat Roof Repair Queens NY: Modern Elegance and Efficiency
When it comes to flat Roof Repair Queens NY, homeowners and businesses have a chance to embrace modern elegance and efficiency. Flat roofs offer a sleek and contemporary look that complements the urban landscape of the borough.
Advantages of Flat Roofs Roof repair queens NY
Flat roofs have gained popularity for their minimalistic and clean aesthetic. They provide a distinct architectural style that stands out amidst the diverse structures in Queens. Additionally, flat roofs offer practical advantages, especially in densely populated urban areas. Their horizontal design allows for efficient use of space, making them ideal for rooftop gardens, outdoor seating, and solar panel installations. There are lots of benefits of Roof Repair Queens NY:
Energy Efficiency and Sustainability
In a time when energy efficiency and sustainability are paramount, flat roofs offer a unique opportunity for eco-friendly initiatives. The flat surface provides an excellent platform for installing solar panels, contributing to renewable energy generation and reduced utility bills. By embracing solar technology during a flat roof replacement project, Queens residents can actively participate in the city's commitment to environmental conservation.
Material Selection for Flat Roofs
When considering a flat Roof Repair Queens Ny, it's crucial to choose the right roofing material. Single-ply membranes, such as TPO and EPDM, are popular choices due to their durability, weather resistance, and ease of installation. These materials are well-suited to the diverse weather conditions experienced in Queens, ensuring the roof's longevity and protection.
Shingle Roof Repair Queens NY: Timeless Charm and Adaptability
For those who appreciate a more traditional and versatile roofing option, shingle Roof Repair Queens NY offers timeless charm and adaptability. Shingle roofs blend seamlessly with the area's architectural diversity, making them a popular choice among homeowners and builders.
Aesthetic Appeal and Variety
Shingle roofs exude a classic charm that complements the neighborhoods of Queens. With a wide range of materials, colors, and textures available, homeowners can select shingles that match their desired look. Whether you're aiming for a contemporary appearance or a more rustic feel, shingle roofs can be customized to suit your vision.
Resilience and Weather Resistance
Roof Repair Queens NY, where weather conditions can be demanding, shingle roofs provide excellent resilience against rain, wind, and temperature fluctuations. Asphalt shingles, in particular, offer a cost-effective solution that combines durability with affordability. Their ability to withstand Queens' variable climate ensures long-lasting protection for your home.